Career Portal
BISA's career portal is now open! We hope it will prove useful in landing a successful summer internship. Below are the details for summer internships to which you may apply via your Cal ID.
Bizzy.co.id is a digital, dynamic, and inclusive marketplace for businesses equipped with e-procurement platforms for sourcing, tactical and transactional processes. Bizzy.co.id has a mission to underpin a clean economy by powering an inclusive digital business ecosystem that enables transparent, efficient and accountable commerce for all stakeholders.
Embrace a career for a purpose with us now!
Born as the pioneer in Indonesia's e-commerce, Blibli.com has always believed in the sovereignty of local talents to empower our customers, partners and all generations in Indonesia. For that reason, we invite true creative problem solvers and passionate business builders to empower Indonesia with us. At Blibli.com, through endless opportunities, everyone is invited to solve real world problems and thus making differences every day and in every way for a better life.
Bukalapak was originally started to help Indonesian's MSMEs connect with online customers and has turned into Indonesia's leading technology company. Bukalapak now helps millions of Indonesians perform millions of transactions every month, striving to build Indonesia's digital economy. Bukalapak achieved its Unicorn status in early 2018 and continues its mission to provide prosperity to millions of small sellers all over the country.
Tokopedia is an Indonesian technology company with a mission to democratize commerce through technology. We are the leading marketplace in Indonesia; we encourage millions of merchants and consumers to participate in the future of commerce. Our vision is to build an ecosystem where everyone can start and discover anything with ease.
Funding Societies | Modalku (FSMK) is the largest peer-to-peer platform (P2P) lending platform in Southeast Asia (SEA). Our purpose is to support SMEs as the 'Backbone' of the Southeast Asian economy. We support SME owners in growing their businesses by providing access to funding from individual as well as institutional lenders. Modalku has also received many global awards, including "Winner, Global SME Award" from the United Nations agency of Telecommunications (ITU), and being the first SEA lending platform to be listed in the "The Fintech 250" from CB Insights (list of the world's most innovative / leading Fintech companies).
We are the fastest-growing SaaS startup in Indonesia. We want to make POS accessible to everyone, and empower local businesses to grow.
At Moka, we believe in values, not rules. We believe that it's not about the suits or the time check-ins, but it's about delivering on our promises. We believe in taking ownership and challenging ideas. We believe in being part of the solutions, not the problem.
If you want to be part of a world-class team with a mission to disrupt technology in Indonesia, come join us.
UangTeman is part of PT Digital Alpha Indonesia and Digital Alpha Group Pte Ltd, one of the financial digital companies in the Southeast Asia region that provides short-term loans for consumption or business purposes.
Kargo is currently the biggest seed round investment made by Sequoia in Indonesia. Sequoia Capital was behind legendary companies like Amazon, Apple, Airbnb, Linkedin, WhatsApp, etc. Kargo wants to transform the quarter Trillion USD Logistics Industry in Indonesia. At 25% of GDP, Indonesia's logistics cost is one of the highest in the world. Everything gets moved by trucks, but billions of KM are driven empty, and booking truckload freights still largely depends on phones, WhatsApp, and paper for handling transactions. Kargo believes technology can revolutionize this industry, leading to a much more efficient and transparent system to move Indonesia forward.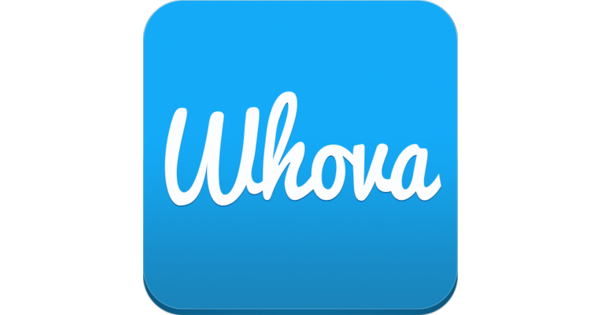 Whova is an all-in-one event management solution that makes events moder/n and trendy, attracts and engages attendees effectively, and helps event organizers save time when managing event logistics.
Supply Chain & Construction
We are a young startup based in Bali building innovative prefabricated, floating building structures with a minimal environmental footprint and we are starting our own direct-to-consumer boutique hospitality concept. The two founders are coming with a background from architecture (Hal Studios, Alexis Dornier) and e-commerce (former Lazada Indonesia CEO, Florian Holm). We are currently building our first pilots and are going live in April 2019.
Convergence Ventures is an early stage technology venture fund focused on investing in Indonesia's digital disruptors. The fund is led by Partners Adrian Li and Donald Wihardja who are seasoned professionals with extensive operating experience in Internet and Mobile businesses in emerging markets. Convergence leverages its industry insights, support services and global network to empower exceptional founders to build disruptive and impactful businesses for Indonesia and the South East Asia region.